Task: Fish Animation
The Slideshow: Functional Presentations paper used the following storyboard as a motivating example: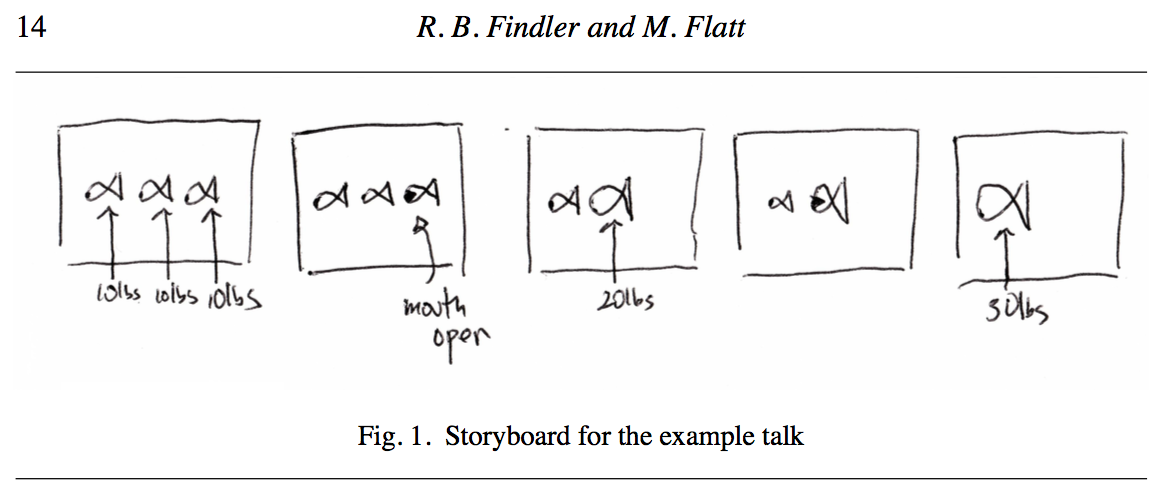 Create this slide-based animation once, either:
Directly (e.g. Microsoft PowerPoint, Apple Keynote, etc.)
Programmatically (e.g. JavaScript, p5.js (web editor), Elm (web editor), etc.)
Attempt to do so in a way that allows you to reuse the effort in order to:
Vary the colors and initial sizes of the fish.
Vary the number of the fish.
Resize the hungry fish based on how much it has eaten.
Fill out and submit this template once for each tool you used, along with the artifacts, code, etc. you build, to your course git repo.